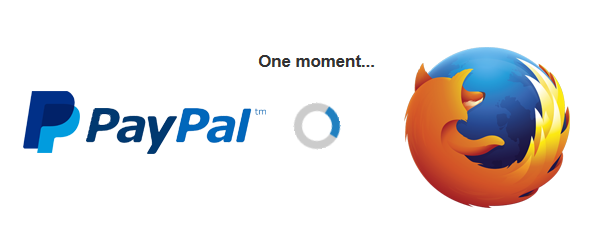 Firefox Won't redirect on the PayPal login Page
For a while we have been experiencing problems login in our PayPal account with Firefox. No problems with I.E.
When we attempted to login, the page would just hang with the circle running, not going anywhere. Until recently there was a link to click if the login page didn't redirect. However, the link has now been removed.
We are listing below a work around to this problem (1) as well as how we fixed it on our browser (2).
1. Work around
After a few seconds of starring at the circle spinning hit the back button OR enter http://www.paypal.com in the address bar.
2. A fix that worked for us
First we tested to see if the issue was caused by a plug-in or extension. To test plug-ins and extensions we started Firefox in Safe Mode and attempted to login in PayPal. We were able to login without any problems.
Then we disabled all the plug-in and re-enabled them one at a time (clicking under tools > Add-ons). Every time we re-enabled a plug-in we had to restart Firefox and then attempt to login in our PayPal account. In our case the culprit was the "Web Developer" extension. However, the extension was not defective. It had a "Disable Meta Redirect" enabled. We disabled it (see picture below) and voila' the problem was solved.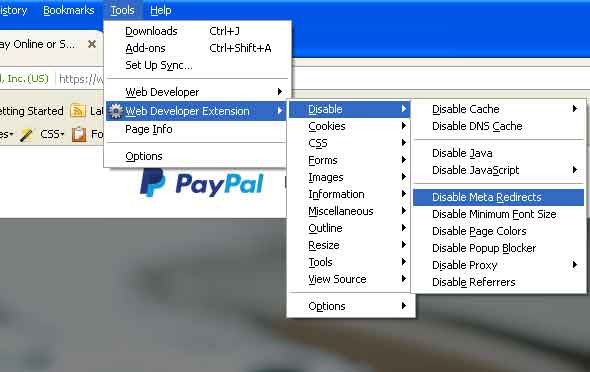 If you find this information helpful, please don't forget to like us on Facebook and Google+ by clicking the links below.
Thank you,
The Webpublishing.com team
#PayPal #Webdesign #Firefox
Leave a comment