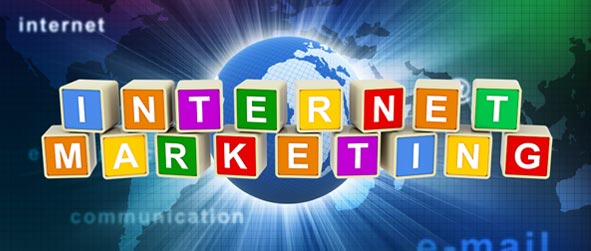 What's Involved in Internet Marketing?
You'd have to be living under a rock if you haven't noticed that everyone these days does their day to day business online. Just look around; everyone is on their smart phones. Smart phones have taken the place of TV's, books, computers and home phones. It only makes sense that business owners would embrace this venue to market their products and services. Besides having a spectacular web site, there are many other parts to Internet marketing that might be a mystery to some. Let's try and break it down.
E-mailing to customers remains one of the most effective ways to reach a potential customer. Your website should include an opt in e-mail option. Sending out mass e-mails to internet users may illicit some customers, but when a potential customer leaves their e-mail it indicates an interest in your business. They are much more likely to become a customer.
Practice great search engine optimization. Search Engines marketing is one of the best ways for a customer to find your business online. By utilizing words and phrases a customer might typically use to search for your kind of product or service, you increase the chance your web site appears on the list. This practice can get you ranked at the top of the major search engines.
Utilize social media. Many social media sites have advertisers on their site. With the massive amounts of potential customers on social media sites you would be missing out on a huge opportunity to reach them if you didn't utilize social media.
Make sure your web site has a mobile application. The majority of internet users are accessing the web via smart phones and tablets. Smart internet marketing will include a user friendly mobile app.
Other tips for effective internet marketing would be to interact with customers with customer reviews and blogs. Have contests and giveaways on your website; everyone loves a chance to win something. Write informative articles about your business or service. The more information a potential customer has about your business, they will feel secure in dealing with you. You can even get an in depth analysis of your marketing techniques from an internet marketing consultant.
Internet marketing has given businesses a unique way to give a vast amount of information about your product or business to customers. You save customers time and money in their search for what you offer them. Saving customers time and money equals a better bottom line for you.
Leave a comment