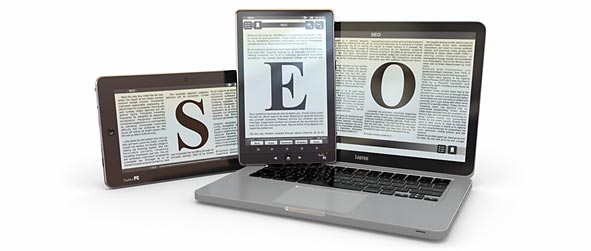 Gain Website Visitors with Search Engine Optimization
It takes a lot to create a website and actually have a successful amount of visitors. However, there are some tricks that can be learned and implemented to help you bring more viewers to your website. SEO, or Search Engine Optimization, helps to position a website so that it can be searched for and found when someone searches for that specific topic. There is not an easy button to help you throw together a webpage that will dazzle your audience. It takes time, commitment, and knowledge to grow a successful business with a website.
The Reason Behind SEO
Using search engine optimization is not an attempt to cheat the regular search engines. It is used to enhance the user's experience. When a user types in a certain topic, phrase, or word into a search engine it automatically pulls up the most frequented pages that correspond with that search entry. SEO helps to communicate between the search engines that you are a real website. The search engine then takes your website and places it in a ranking system that will show once a specific search entry is entered by the visitor.
Relevance in Search Engines
There are a few different things that search engines will look for when it comes to ranking your website. If the website is full of irrelevant content, more than likely it will not be ranked very high if ranked at all among the search engines. Here are a few other things that will matter to the search engines when they crawl, or look through, your website.
The Sites Performance: The site must be able to handle thousands of visitors while working properly in all aspects. This means that if your website contains great content, but the performance isn't up to par, it will not be ranked.

Quality Content: The content on the page matters. It is one of many important aspects in SEO. The theme, information or text, titles, and any descriptions should be in line with the same topic or category.
Chain of Authority: Search Engine Optimization increases visitors when the search engines crawl your website. Adding authoritative site links can help to boost the websites rank.
The Overall User Experience: The perspective of the user is the one that matters most to search engine crawlers. If the website is decorative, easy to maneuver, protected or safe from hacking and spyware, and has an increased bounce it will be ranked highly among the search engines and create a higher frequency of visitors.
Leave a comment