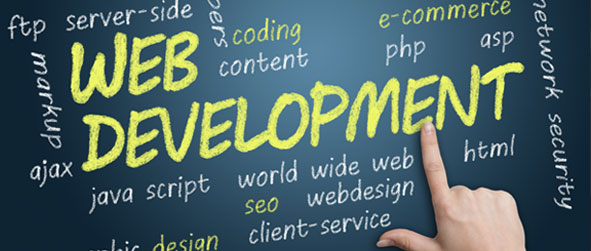 Why Use a Professional Website Development Company
To many it sounds easy. You set up a basic website for a business or for some other reason and get it published. There are plenty of businesses that will let you pay for a domain name and will publish a website. They may even provide a template that can be used to create the website. It only requires a small investment of time and money and the website will be up and running on the internet.
The problem is that it is not enough to just publish a website. A website that does not attract any visitors is not doing anything. Drawing people to a website is not easy. It requires a good marketing plan, but the design of the website is also very important. That is where a professional website development company can make a difference.
The Importance of Website Design
The design of the website should not be taken for granted. The templates can help create a website, but that does not mean that the website will be very good. A good website is easy to navigate, has a variety of features that keep the visitor to the website involved and that is optimized for search engines. The last step may be the most crucial.
Websites that are not easily found on search engines do not draw visitors. Search engine optimization involves the use of many tools, including keywords, content and graphics. Getting the combination that allows a website to have a high ranking on a search engine is the best way to draw the visitors that are needed for a successful website. That is where custom website designing comes into play.
Custom Designing has Advantages
When people want to create a marketing campaign for a business they turn to a professional for help. The professional has the knowledge and experience to understand what can work and what does not. The same thing can be said of a professional website development company. They understand how the tools of desiring a website work and are aware of the changes that are continually happening when it comes to website development.
A website needs to be constantly evolving. Things on the internet are always changing and that change is occurring at a much faster pace than people may think. A good custom website designing company can help keep a business current and up to date so that the website is always functional and is always able to attract the visitors it deserves.
Leave a comment