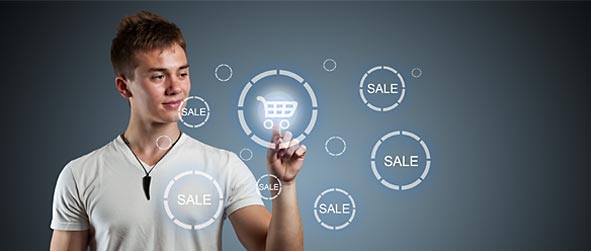 How to Get the Best eCommerce Web Site Design
When the holidays are looming in the not so distant future, all thoughts go to getting a perfect present for that special loved one. Catalogs are being shipped at an unprecedented rate and web site pop ups are everywhere online. Retailers and business owners know this and want to get a customer's attention. With all the other retailers out there, how does an online business attract a customer over the others? A great eCommerce web site design can make all the difference.
What is eCommerce? ECommerce is defined as the selling or trading of services or products over the internet or a computer network. Advertisers used to use newspapers, mailed flyers, catalogs and TV ads to get a potential customer's attention. Today's customers are online. To be successful, a business needs to have a strong online presence. Your web site needs to be interesting, informative and user friendly.
There are many sites a retailer or business owner can use as an eCommerce web site developer. To get the best eCommerce web site design for you and your product or service there are many things to consider. The first thing a customer will notice is the look of the site so you will want an eye catching homepage. The best eCommerce web site developers will have a huge number of templates for you to choose from. These templates will help you organize your web site to showcase your product. The templates will also assist you in designing a functional format for the customer to follow.
In addition to a design that catches the eye, there are certain things a customer will look for. Your web site should be easy to navigate. If a customer needs to move through more than a few pages to locate the information they need, they will become frustrated and go elsewhere. Always remember to keep your site user friendly. Customers will also need to know your web site is secure. Customers will not purchase your products or service if their information is not guaranteed to remain secure. Be sure to include any contact information for your business for orders or questions. Always look at your web site as a potential customer would.
Yes, times have changed and to keep up with the changing ways to advertise, having a great web site design is essential. Check out the eCommerce web site developers available and design a website that will draw those customers to you.
Leave a comment