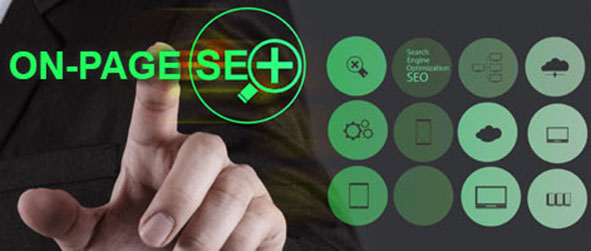 How Search Engine Optimization Can Help Your Site Rank Higher
What is SEO?
Search engine optimization or SEO is the term used for the process of boosting a website's ranking in search engine results by using keywords and phrases within the body of the site. In most cases, the websites that are on the first page of search results often get the most traffic and the most profit. So obviously your goal is to have your website be on the first page of search results and to ideally be the very first one listed. It can take time, but with smart planning, good content, and a mind for SEO points you can boost your ranking.
Keyword Rich Content
The way a search engine generates their result sis by scanning web pages for keywords that match what is being searched for. For example, someone types in 'dog grooming tips' and searches for that with Google or Bing. The results shown will have content that is related to that search phrase. So in order to even be included in the results your site needs to mention something somewhere about dog grooming. The more powerful your content is and the more traffic you generate over time the higher you will be in the rankings. It is important to note that your site can also be penalized if you engage in 'keyword stuffing' which is where you cram in keywords more than what is necessary in order to get more hits on your page. Most search engines look for an SEO concentration of less than 5%- anything higher and your page may be completely blocked and banned from the search results. So remember that search engine optimization is a good thing, but too much of a good thing can be a very bad thing for your website.
Keep it Fresh
The search results are updated each time someone conducts a search. So if you keep putting up new content you can get shown more often in the search results. The most common ways website owners achieve this is to either have a blog on their site that they keep updated with new content at least once a week, or they have an area of the site dedicated to news, announcements, and updates that are directed at their visitors or customers. SEO is important on these pages, especially if you are using contented related to current events or media announcements. If you have a site dealing with car accessories and you write a blog about a big recall that is going on, you could potentially pull in new visitors because someone searching for information on that recall could find your site in the search results. This is the power of strong search engine optimization.
SEO Learning Curve
There is a bit of a learning curve when it comes to working with search engine optimization. Check competitors' websites that are doing better than yours and see what process they are using and see how they are optimizing their site to get the best search result ranking. Look to see what areas of your own site could be improved. Getting good rankings is an ongoing constant process, but when done correctly nit can help pull in more clients and generate more income than ever before.
#Internetmarketing #Searchenginemarketing #Searchengineoptimization #SEO #SEOMarketing #SEOServices #SEOTips
Leave a comment