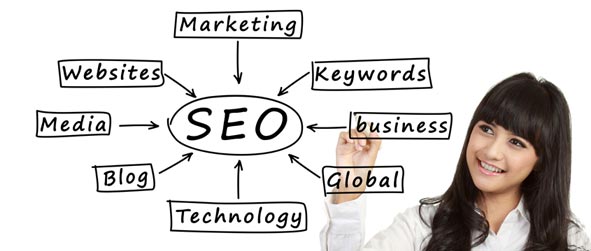 What to Look For in an SEO Firm?
One of the key components to have a great website is having SEO, or search engine optimization work done. SEO is more important now more than ever before. In order to get the most out of your website, you must be able to secure a spot within the first three pages of all search engines. Otherwise, you will be one of the many websites on the internet that are on the highway heading nowhere. It has been proven that most people don't search for anything beyond page three. So, in order for anyone to get noticed on the web, you must find the right SEO firm that will bring you into the spotlight with the other websites in your field. We will discuss how you can find the right SEO firm so you can benefit from search engines marketing.
The following tips will aid those who are in search of an SEO firm.
Set a budget. Before you start searching for an SEO firm, you need to determine how much money you can spend per month on SEO. Some companies are affordable (ranges can be $50 – a few hundred dollars). Some charge a very superfluous amount (larger companies can afford to spend hundreds, even thousands of dollars). Figure out what you want to spend before searching for the right SEO firm. No matter what, stick to your budget. Never go above it, no matter how sweet a deal may sound.
Start looking. This means start your search for SEO firms within your hometown first before venturing out to other locations. This way, you have a better possibility of actual meet a live person that will be taking on your project instead of putting your faith in someone who is out of state.
Warning: Don't trust firms that are overseas unless you have a personal relationship with the company or the owner. Think about it, if you have a question about your SEO ranking, would it be better to have a person you can visit in thirty minutes or make a phone call out of state?
If a company is offering guaranteed results or extremely low prices, run away or walk very slowly. SEO is an intricate process and different companies offer different services.
You can choose between a full-time specialist or an SEO firm when looking. Remember, SEO is about the future of your website. Anyone can get you to the top, but good specialists and SEO firms will keep you there.
Pick about five SEO firms that show success in search engines marketing. Also, it would be a great idea to check their Alexa ranking as well. Remember the lower the ranking number, the better.
Contact each company respectively starting from your most favorable SEO firm to your least favorable. Ask tons of questions. Here are some sample questions: Can I pay for SEO monthly, quarterly, or yearly? What steps does your company take to boost my rankings within each search engine?
Always ask for a portfolio. Every company should have a portfolio on them in person and/or online for customers to see. If they don't, this is a red flag. Thousands of dollars are being invested here. You have to be careful and a little on edge.
It doesn't hurt to ask about what kind of tactics the SEO firm will use to get your website on top of the search engines.
Understand some of the terms the SEO firms use. Here are a few below:
Blackhat: Tactics that trick search engines. This can get you banned from Google or placed on their blacklist. When this happen you have two options. Start over (which means making a whole new website), or try to get off Google's blacklist (a very tedious process).
Whitehat: Tactics that target keywords that correlate with Google's policies.
Sandboxed: A nice way for Google to tell you that your site was banned or penalized.
When you have seen the portfolio, write down some of the clients they have worked for. Then, contact those clients. Ask them how the service was and most importantly, ask if that company lives up to their reputation. Also, check their rankings within the search engines.
Make a decision.
Once you have followed these steps, you will find it easier to pick the right SEO firm for your web site. Remember, never go above your means when looking for an SEO firm. Shop close to home and narrow down your choices. Contact each company and ask for a portfolio. Question their former clients and make the final decision on who will boost your website ranking from the shadows of the cyberspace, to one of the most visited sites on the web

Leave a comment